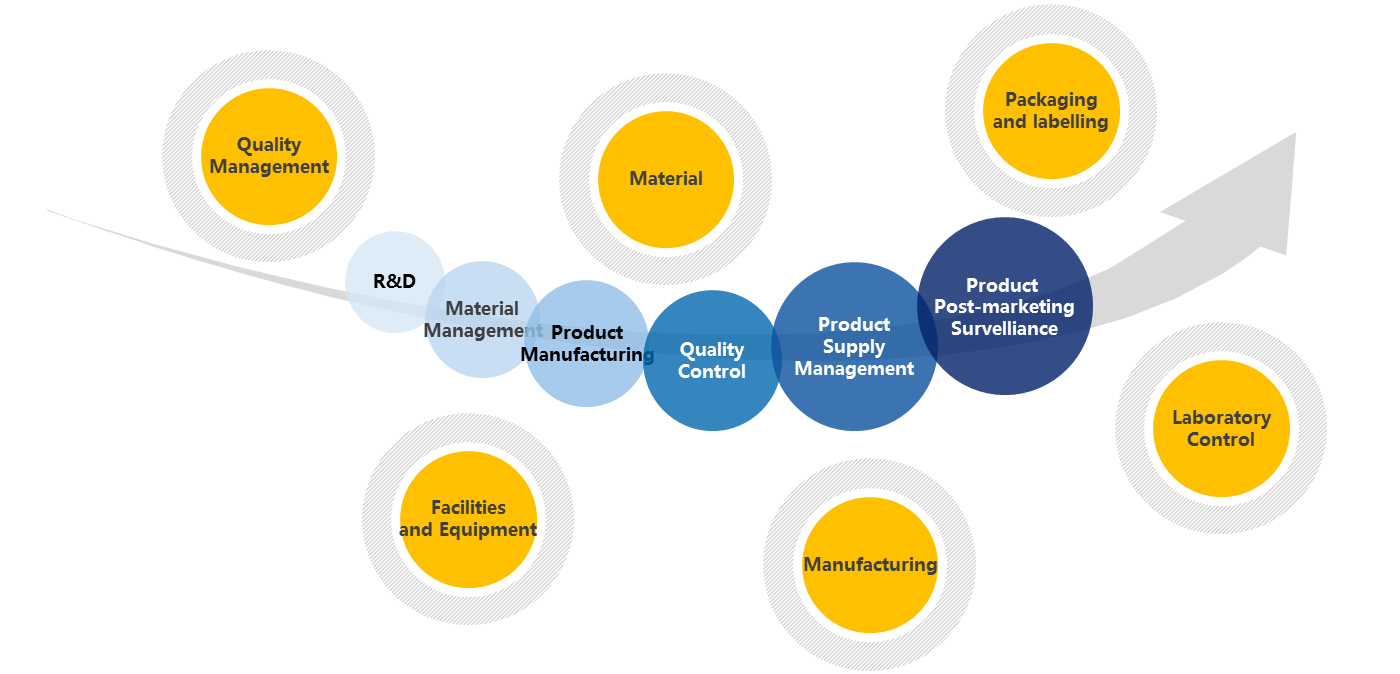 Ever since the inception, we have established a quality management system in line with international quality standards, which covers the entire product life cycle, from research and development to material management, product manufacturing, quality control, product supply management and particularly, product post-marketing surveillance. The system lays the foundation to commercialise our products in multiple countries and regions.
Our Xuhui Manufacturing Facility has passed on-site inspections and / or audits conducted by
the European United (EU)
QP and international commercial partners such as Accord Healthcare and Cipla, with the production capacity for the current clinical and commercial stage. The first product, 汉利康 ® (HLX01, rituximab injection), was granted the Certificate of Good Manufacturing Practices
(GMP)
for Pharmaceutical Products. Meanwhile, the drug substance (DS) line and drug product (DP) line for HLX02 (trastuzumab for injection) have successfully passed EU GMP on-site inspection. Upon the results, we received two EU GMP Certificates (Certificate of GMP Compliance of a Manufacturer) from Poland's Chief Pharmaceutical Inspector.
The Global Quality Operations department takes charge of our quality management system to ensure the realization of the standard and the execution of the system. We believe that this demonstrated commitment to quality management will distinguish us in the PRC market, highlighting our long-term dedications to providing patients worldwide with access to reliable and quality therapies.