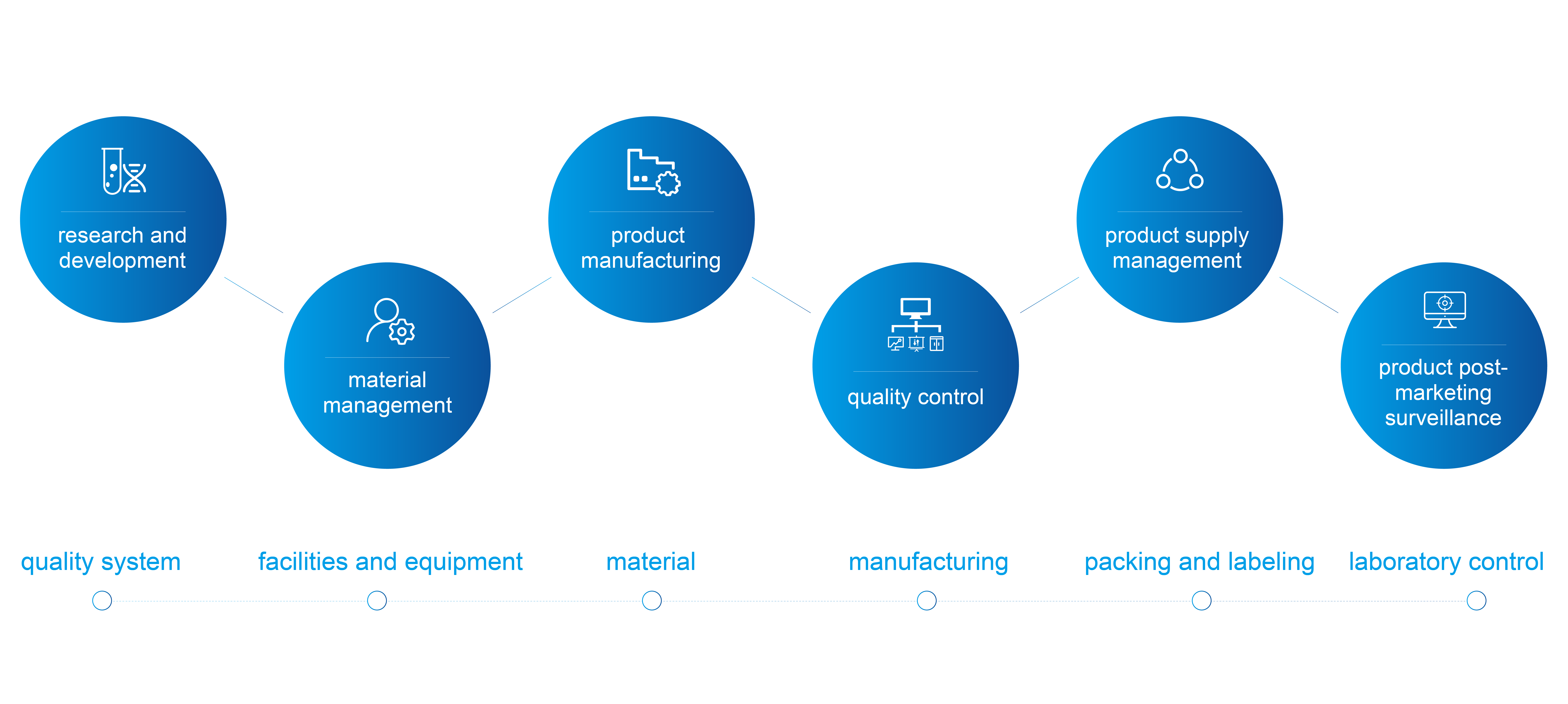 Ever since the incorporation, Henlius has established a quality management system in line with international quality standards, which covers the entire product life cycle, from research and development to material management, product manufacturing, quality control, product supply management and particularly, product post-marketing surveillance, laying the foundation for globalisation.
Xuhui Manufacturing Facility, certificated by China and the EU GMP, has also passed on-site inspections and / or audits conducted by the NMPA, EMA, the European United (EU) QP and international commercial partners such as Accord and Cipla. Songjiang Manufacturing Facility, which is under construction, also strictly follows international GMP standards. Advanced technologies such as single-use technology and continuous manufacturing technology are adopted for higher quality.
Led by a quality management team rich in international working experience and underpinned by the "Quality-centric Culture", Henlius will continue to evolve efforts in improving quality management system and operation efficiency.